Team Brisk Streamer of the Week: DJ Edit
The Florida city of Bradenton is home to our featured DJ for this edition of "Team Brisk Streamer of the Weeks," a Trance expert with years of expertise. Introducing DJ Edit, ladies and gentlemen!
Where are you from? And where are you living now?

I'm originally from Connecticut in the US and now I live in Bradenton Florida.

How did you come up with your DJ name?

Back in the day when you used to make mixtapes I had a very uncanny talent to be able to rewind the tape prior to the mix and "edit" it to make it sound seamless. DJ Edit stuck.

What's your equipment list?

I use a Pioneer XZ mostly, but I am very familiar with turntables and vinyl is not something I'm afraid of (currently also owning a pair of Pioneer PLX 1000 turntables).

What made you decide to take up DJing

I used to listen to a radio DJ play live from clubs on the radio airwaves and I got interested in spinning music from that.

What are your interests, hobbies and passions outside of streaming/DJing?

Other than hitting the beach and hanging with friends that's about it, but my biggest hobby is playing music.

When did you start streaming on Twitch?
I originally signed up in 2018 because I was tired of Facebook live kicking me off after 30 minutes then I saw my friend David Dresden doing a show during the lockdown and I said to myself 'I can do that', and I made it happen. It's been 3 1/2 years and I'm very fortunate for the community that I have built over the years.

Is there anything you really hope to accomplish in your life will there be related to music or not?

At this point in my life I'm content with the life I've lived, but as far as the DJing thing, it's nice to be noticed again, considering the amazing history and journey I've had as a DJ throughout these years, but I am hoping to start producing music very soon. Nowadays, it turns out you can be older and still be relevant. Back in my earlier DJ days, if you weren't playing at the biggest club, you were a 'nobody'. My favorite streamers are my boys, the guys that are part of the Trance Mafia Family because when they first came to Twitch and they just had started with a few viewers and they now have their own communities that were grown from mine. I'm very proud of them for that.I've always wanted to be the person for the new people to have a home and community they could build from the people that come and watch me.

What is your favourite genre to play? Why?

Anything that moves your booty and gives you that lip curl like a snarl. I was 100% all about that big room sound because at one point, I fell out of love with Trance music as it was very formulaic. I discovered the Progressive sound, that is inkeeping with the Trance vibe. For me Trance isn't just a genre, it's a feeling. So I can't exactly identify with just one type of genre, because anything that sounds good and makes my community react is the best kind of music in the world.
What are some of the most memorable events you participate in or streamed?

I've been lucky to play some live events that my boy FactorE has invited me to, as for online it's any type of charity event.

What does team Brisk mean to you?

I'll be honest I've never joined a team before I know I was part of the Twitch Mob, but at the same time, everyone seem to be in the same type of music that just wasn't my style don't get me wrong. I love Chris Craze, but a lot of the same style was being played on those types of channels and it wasn't for me. To be honest I don't know why you asked me to be part of Team Brisk but I do welcome it! I stick to what I do because I love the Progressive Trance sound. However I do thank you for asking me to be here, it feels good to be noticed!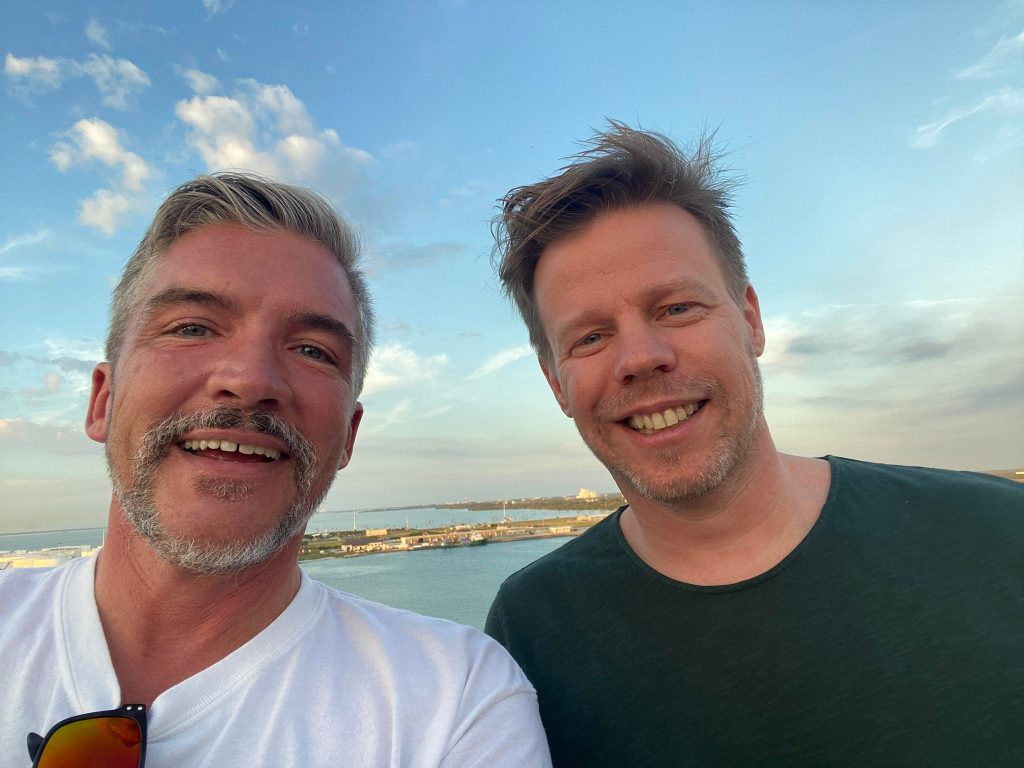 What's your favorite thing about DJ on twitch?

I have to say that it's because it's worldwide and with so many streamers on playing music you need to be somebody different in the ways of not falling for the gimmick for example, wearing a helmet that resembles an animal, wearing a certain outfit or having a green screen background that shows crazy stuff. I want to be that DJ on Twitch that makes you feel like you were in a nightclub all night and they close the main room down and the only room that's open is the one downstairs and all you have is the music, the lasers, the fog and the DJ that has always been my goal. I think I've been doing a pretty good job with that.

Give us your links!

Twitch – https://www.twitch.tv/thereal_djedit
Instagram – https://www.instagram.com/djedit/
23 September 2023 BriskAdmin All News News