Team Brisk Streamer Of The Week: Rallen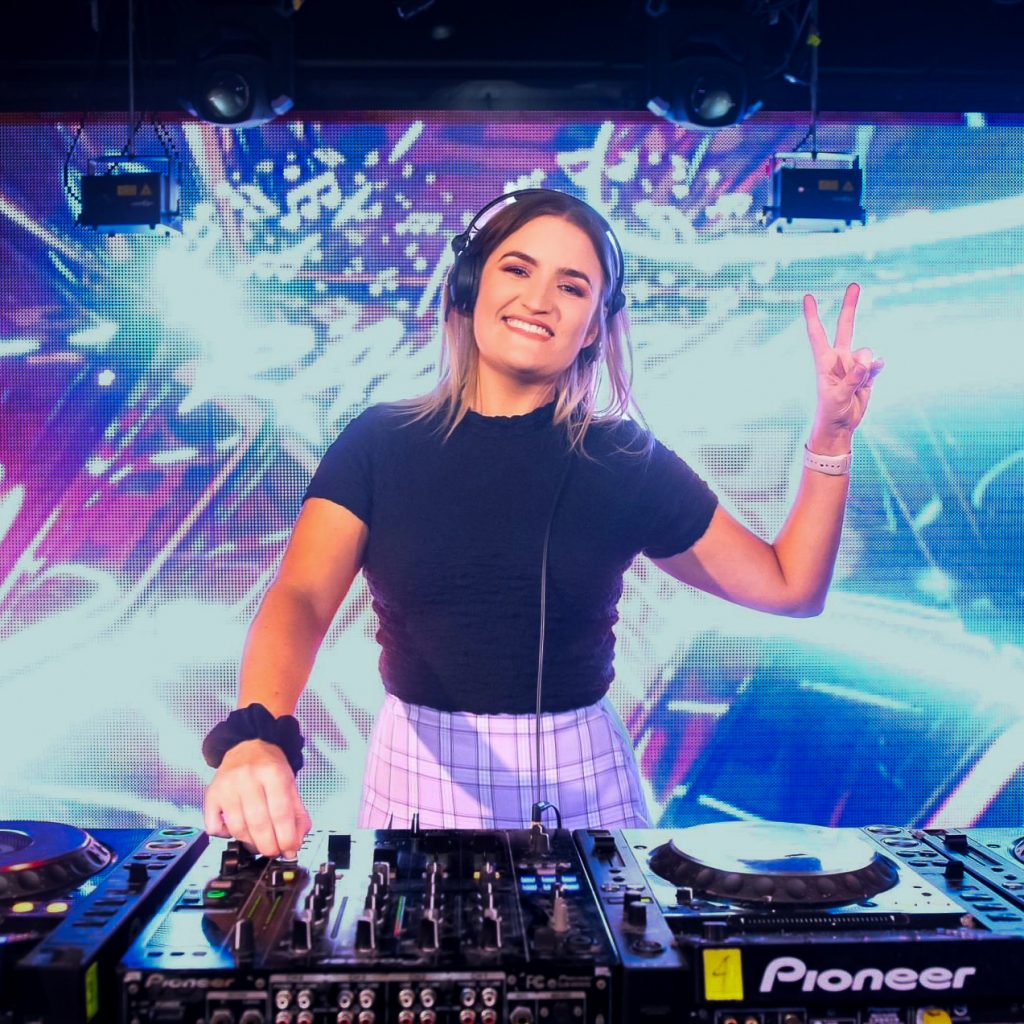 Introducing a new, weekly feature in which we delve into the wealth of talent that reside on the number one stream team on Twitch, Team Brisk.
For our second featured artist/streamer we are heading to the Sydney, Australia as we introduce to you, the one and only Rallen!
Where are you from and where are you living now?

Born and bred in Sydney & currently living here.
How did you come up with your DJ name?
Rallen was always my nickname at school (It's my first and last name combined) and it just stayed with me my whole life. Seems only fitting to have made it my DJ name as well.
What's your equipment list?
Decks: XDJ-RX2
Headphones: Sennheiser HD-25
Mic: Sennheiser XS1
Monitors: KRK Rokit 3's
Audio Interface: Focusrite Scarlett 2i2
Webcam: Logitech Streamcam & Logitech webcam C920
Lights: Nanoleaf canvas
Streaming PC:
CPU: Ryzen 3900X
GPU: AMD 5600XT
RAM: 32GB @ 3200 mhz
Plants: Bunnings(!)
Where did your musical journey begin?
I was about 15 when I first found a love for dance music. I remember listening to all the old Ministry of Sound albums religiously. When I was 16 and first started going to house parties, I would always be the first one to plug the good old iPod shuffle into the aux and put any of these albums on! It was around this time I started to discover hard dance as well and became hooked. I just knew from here music would always be a passion of mine because of how amazing it made me feel. 15 years later I still listen to these tunes and still get goosebumps.
What made you decide to take up DJing?
It was around 2015 a mate started to teach me how to mix as I always wanted to learn. From there I would do some bedroom Djing and practice wherever I could. It wasn't until 2018 that I decided I really wanted to pursue Djing and hope to make something out of it. I practiced as much as possible and actually entered a random DJ comp at Candy's Apartment in Kings Cross for a hard dance night. I actually did pretty well and the promoter at the time decided to book me again for a club night. From there on I started getting more opportunities to play at clubs around Sydney, including the famous Masif Nightclub.
What are some of your interests/hobbies/passions outside of streaming/DJing?
Long walks on the beach & punching on at the pub…. Nah just kidding! I'm actually completing my Bachelor of Nursing at the moment and have one year to go. It takes up the majority of my time but I am passionate about it as I want to help people and hopefully save some lives one day.
Other hobbies when I have the time include traveling, sleeping, cooking, gym and spending time with my partner and friends.
When did you start streaming on Twitch?
September 2021, right in the peak of Sydney's 4 month COVID lockdown. I am so glad I decided to do it as I could keep doing what I was passionate about as well as stay creative and most importantly connect with some incredible people from all around the world.
Is there anything you really hope to accomplish in your life, whether it be related to music or not?
Unrelated to music, I want to graduate and hopefully land a role as an ICU nurse. From here I hope to progress to somewhere in my career where I am incredibly proud of myself and the work I do.
Music related, I want to start to produce more of my own music, continue to get DJ gigs (hopefully internationally one day) and also to grow as a streamer and keep the passion alive.
Who are some of your favourite streamers? Why?
So many streamers to shoutout!! But some of my favourites include:
DJ Brisk (bossman, of course!), Violit TV, Char, Elhornet, DJ Magic Mike, Simon Sayz, SytryxMusic, MrRelax80, Somna, DubzieTV, Ben3h, HeyItsIpo, DJ Skittlez, DJ Brady, Krystal Ravegirl – just good vibes always.
What is your favourite genre to play? Why?
I am known as a hard dance DJ and my main genre is Hardstyle (mainly the classics), but I love to throw down a House set every now and then. I actually want to do a regular weekly House stream when my schedule allows me.
What are some of the most memorable events you've participated in or streamed?
Although I feel I'm relatively new to streaming and haven't been able to be a part of many events, one of the most memorable was the Brisk 50th Birthday raid train. It was awesome to be part of such an amazing event full of incredible Team Brisk streamers. I was also new to Team Brisk at this moment so it was great to meet the team and connect with them.
What does Team Brisk mean to you?
My favourite thing about Team Brisk has to be its amazing community, that being the streamers and all the regular viewers! Everyone is so supportive and it really does feel like a team working together to help one another! Secondly, I love the diversity, you really do get any and every style of music! I really do get emotional when I talk about Team Brisk, I have made so many friends and been given so many opportunities to expand on twitch because of it and I will always be so grateful.
What's your favourite thing about DJing on Twitch?
Definitely the community. The amount of amazing people from all over the world I have met through mine and other channels is insane. I also love that I can play whatever genre I feel like and get creative in ways I wouldn't be able to do if I were DJing live. There is no pressure or negativity, just lots of fun! I also love how much I've learnt in terms of the tech part of twitch. Definitely not a tech head so I'm proud of myself, haha.
What is a challenge you've faced as a DJ/streamer?
Definitely tech issues, whether it being on my end or something that's out of my power! It's hard when you're doing a great stream then you randomly get cut off and can't get back. I remember finding myself in tears in the first month I streamed because my camera died and couldn't get it back on lol. As a DJ I think another challenge is constantly trying to stay relevant and interesting all whilst being your unique self. What I've learnt from this is you should never compare your journey to others and keep doing you!
Do you have any special projects, streams or events you would like to tell us about?
Right now I'm really just focusing on growing my channel and getting a consistent stream going when I get a break from studying which is very soon. I am hoping to do a 1k follower celebration as well in a couple of weeks so stay tuned.
I will also be DJing at a live event in Sydney on July 23rd for anyone in the area who is keen for some hard dance! Ticket info here: www.HWFG.com.au
Is there anyone you'd like to shout out and/or thank?
TEAM BRISK! Especially Brisk himself and Char for inviting me to the team and believing in me. A special shoutout to my fellow hard dance queen, Violit TV for her amazing support and helping me grow my channel. So many raids with huge viewers and I am so grateful for it. Definitely my partner Lewis who helped me set up my stream on day one and would help with tech support until I understood everything. To this day he still helps me with tech issues and helps me make my stream better 😛
And just a big thank you to everyone who has supported and watched my streams. Whether it's been from day one to now. Thank you so bloody much xx
Give us your social links!
Rallen's Twitch
Rallen's Instagram
Rallen's Facebook
Rallen's Discord
Rallen's TikTok
9 June 2022 BriskAdmin Uncategorized