Team Brisk Streamer Of The Week: Amber D
We head to the UK this week as we catch up with the infamous DJ, producer and streaming demon, Amber D!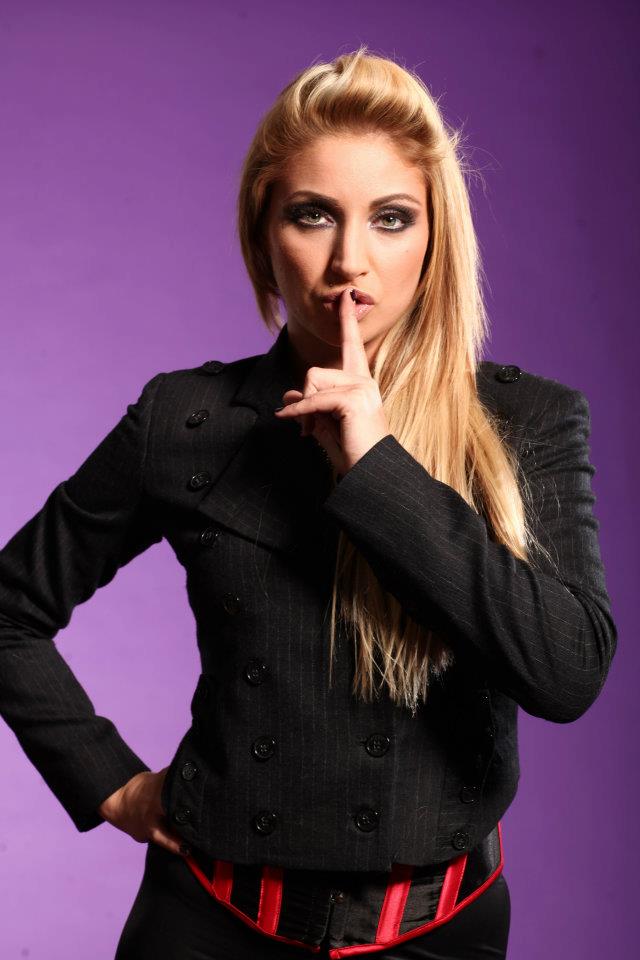 Where are you from and where are you living now?

I am from just outside of Birmingham originally and now I live in South Yorkshire.
What's your equipment list?

2 x Technics 1210's for vinyl
2 x Pioneer CDJ 2000 Nexus digital decks
Pioneer DJM 2000 Nexus mixer
And Behringer TD-3 for live synth work over my sets
Where did your musical journey begin?

I think it started around the age of 5 years old. My Dad encouraged me to play the piano and also my mum enrolled me from a young age into piano lessons. I had piano and keyboard lessons all the way up to about 15 years old, until I discovered boys and going out, then it all went downhill from there! I do believe that having an early start in music really helped me to pick up DJing many years later in life.
What made you decide to take up DJing?

It was by accident really. I lost my Mum when I was 17 and was homeless for a while, (sofa surfing mostly, but some nights on the street too in abandoned shops etc) after our family home was sold off.
I visited Stoke on Trent and it was here that I met a group of friends who had turntables and were into a type of music called Hard House. I asked to have a go on the decks, and began to pick it up really quickly. I put this down to my earlier experience playing piano as a kid.

In that moment of mixing one tune into another there was no pain, no loss, no tomorrow, no yesterday, only this moment. Pure flow state. Mixing for me is my meditation. It's where I process my life and my trauma. That's probably why I enjoy doing it so much as I've had such a lot happen to me!

I never ever wanted to be a DJ. It just chose me. I realised I was automatically good at it, and as I said, because it helped me mentally, I would do it all the time. I got picked up by the biggest Hard Dance label on the planet at that time, Tidy Trax and became a Tidy Girl. I also had started being resident at the infamous club, Golden. Here was where I would warm up for DJ's such as K-Klass, Tiesto, and The Tidy Boys. It was a dream beginning.
From there I was lucky enough to do a BBC Essential Mix live on Radio 1 and travel the world DJing. I still do it as my main job to this day, although I've had to tweak what I do a little bit and I no longer have a team of people around me like I used to, but I enjoy the challenge.
What are some of your interests/hobbies/passions outside of streaming/DJing?

I'm enjoying gaming a lot lately. You can join me on my gaming channel here: djamber_d_gaming
Also I'm currently at university doing a higher degree in Music Production and I enjoy making music. It makes me happy!
When did you start streaming on Twitch?

I first streamed about 3 years ago, but I've regularly been streaming for two years now. There was a lot of encouragement from Daddy Brisk in the early days to get on to Twitch, and then from there Team Brisk became the center of all that I do. x
Is there anything you really hope to accomplish in your life, whether it be related to music or not?

I've already done a lot of really cool things with DJing, being a mother, helping others with mental health, building my community on Twitch as well as teaching DJing and music production. I would love to continue making music, inspiring and helping others to follow their dreams. I think the biggest fulfillment comes from being a service to others. Very recently, I completed a 90 hour DJ livestream which was the most fun I've had, and all for an amazing cause. We raised around £7,000 GBP for 'Last Night A DJ Saved My Life', and because of that, the Amber D Twitch Community will have a well built in their honour in Africa, with a plaque! I am also going to be teaching DJing to street youth in Sierra Leone in April 2023 which I am so excited about doing.
Who are some of your favourite streamers? Why?

Daddy Brisk @djbrisk because he's my Dad and he plays banging music.
@thesushidragon because I learned so many things from him regarding graphics etc.
What is your favourite genre to play? Why?

I honestly don't have a favourite because I play about 20 genres, but now that I have an amazing Idokodo DJ booth which my wonderful community gifted to me with donations and an ultrasonic vinyl cleaner. This means I've been able to play all my old vinyl, so currently I am mostly playing vinyl sets, buying MORE vinyl and of course playing newer stuff too. The genres you're most likely to hear on my stream are: Techno / Hard Techno / Hard House / Hard Trance / Bounce / Banging Trance / Trance Classics / House Classics / Funky House.
What are some of the most memorable events you've participated in or streamed?

My 90 hour livestream was the pinnacle of my streaming journey so far. So much love was in the chat and we raised so much money for my favourite charity. Winning 'Best Other Genre Streamer' at the Breakbeat Awards 2022 was also amazing! It's always encouraging when you receive outside recognition for your efforts.
What does Team Brisk mean to you?

Community, support and meeting other like-minded DJs from all over the world, with whom a lot of them I've made lifelong friendships with. I'm so grateful to be a part of it x
What's your favourite thing about DJing on Twitch?

Community. Checking in on everyone. Getting to socialise in a way that doesn't exhaust me. I am quite the "loner" and do enjoy being on my own as much as I enjoy being around others. I realised that I have more in common with other members of Team Brisk than I ever thought I'd find in people, literally all over the world. I've made friends with people who I'd never of met in "real life". I love being on Twitch and I love watching everyone on Twitch. I am so appreciative of this time we have right now together.
What is a challenge you've faced as a DJ/streamer?

Sometimes it can be disheartening if you don't get good numbers / viewers so I sorted this issue out by not looking at the viewer count whilst playing. Since doing that, I've enjoyed my streams so much more x
Do you have any special projects, streams or events you would like to tell us about?

We do the Demo Drop every Tuesday where we listen to your music and help you along your music production journey. If you want to get involved send your original track to [email protected] and label your email Demo Drop.
Is there anyone you'd like to shout out and/or thank?

Daddy Brisk. Thanks for all the love and support and also everyone from Team Brisk, you've all been so supportive. If I've not yet been in your stream yet, I'll be making sure I come say hello.
Give us your links!

https://twitch.tv/djamber_d
https://twitch.tv/djamber_d_gaming
https://www.djamberd.com
11 February 2023 BriskAdmin All News News