Team Brisk Streamer Of The Week: DJ Brady
Introducing our very own Cornish Pasty, DJ Brady!
Where are you from and where are you living now?
I was born in a city called Truro which is located in Cornwall, UK, but I grew up in a area called Pool with my Mum, sister & brother but to moved to Camborne, where I still reside.
How did you come up with your DJ name?
All throughout my school & college years a lot of my friends have always called me by my family name, which is Brady and I was thinking to myself I might as well use this isn't stuck with me since I was 18! I nearly went by the name of 'DJ Blaze' based on the character from the classic Sega Megadrive game, 'Streets of Rage' but had second thoughts and stuck with 'Brady'.
What's your equipment list?
DJ Equipment:
Pioneer XDJ-RX2
Headphones:
Pioneer HDJ-X5-K
Speakers:
2x Pioneer S-DJ50X
Cameras:
Logitech Pro C920 Full HD Webcam
Logitech C270 HD Webcam
DJ Software:
Rekordbox
Where did your musical journey begin?
My journey began when in 1997 when I was was 7 years old. My sister would play music loud and told me to listen to dance tracks such as Snap! – Rhythm Is A Dancer, Culture Beat – "Mr. Vain", 2 Unlimited – "No Limit", Technotronic – "Pump Up The Jam and Sash! – "Ecuador", but their are so many to list we could be here all day listing classic dance anthems from the late 1990s. Fast forward a years later and Bonkers, Hardcore Heaven, Hard House Euphoria, Clubland and various Ministry of Sound albums were released, which grabbed my attention. Since a young age i've been listening to all sorts of dance genres including Hardcore, Drum & Bass, Trance, Hard House, Hardstyle, Techno and House music.
What made you decide to take up DJing?
Since the age of 7 when I knew dance music was the number one genre that made me just fall in love. The energy in the tracks just just gives you that happy feeling to just get up and dance, I knew right then it would stick with me for the rest of my life. To this day I still have a huge passion for the music I enjoyed back in the late 1990s and early 2000s.
What are some of your interests, hobbies, passions outside of streaming/DJing?
I really love playing Pool and Snooker and I've been in Pool teams playing in the pub leagues in previous years. I also used to work out at the gym, which I really need to get back into and find the motivation to start training again, but I'm finding it difficult to find the time. I used to enjoy Badminton and Football with my friend back in my school years, but my main hobby now is music production on a part time basis.
When did you start streaming on Twitch?
I started streaming on Twitch about just over two years ago it was just when the Covid 19 pandemic hit the world around February 2020. My first stream was on my own Twitch channel after maybe two months streaming on the platform, I received a message from Brisk asking me if I would be interested in joining the guys on Team Brisk.
Is there anything you really hope to accomplish in your life, whether it be related to music or not?
I've played DJ gigs locally around Cornwall and other parts of the UK, but I would love to play in different countries such as America, Australia, Japan, Germany, Holland and more. I am playing in Seattle, Washington thanks to Dulcedeejay has very kindly set up a event called 'Under The Sea' dedicated to me! I'll have the opportunity to play alongside my friends and fellow Team Brisk members, Discobento, Turbolicious, Hazel Zen, J-Note and K-zar and other local Seattle artists, so I'm really excited about that!
Who are some of your favourite streamers? Why?
Oh wow! There are so many to mention here and my list would be huge, but I'm really enjoying sets from DJ Brisk, Char, Amber D, Kzar, J-Note, Mr Relax, DJ Skittlez, DJ Fireblade, Hazel Zen, Rave Anywhere (DJ C), Omega, Spin Spin Super, Jimnicricket, Faithintheglitch, Yogurtbazooka, DJ Bouncy, DJ Sakebomb, Joey Riot, Kidkaboom, Evalynnmusic, Rallendj, Turbolicious, Discobento, Sojuhero, Soughboy, DJ Soulr, Ian K, Daghardcore, No Left Turn, Violit TV, DJ Risque, Andy DJ34m Hiams, DJ Tatts, bored Ravers, Krystal Ravegirl, Lyzz-E, Dummy, DJ Magic Mike, Kitsune DJ, DJ Wheelz, DJ Check6, Alaguan, DJ Pepperjack, Scartat, Psymill, Gregorledahl, DJ Shorty K, Hartshorn, DJ Danny C, Viperstar, ItsDJBooters, Kutski, Elhornet. I could go on and on as I have so many favourites and it's really hard to choose because they all have their own unique skills they bring to the table.
What is your favourite genre to play? Why?
UK Hardcore is the specific music style will stay in my heart forever. I first started first listening to that genre back in 2007 and I've been playing it in venues since I was 18 years old. I just love the energy it brings and it just puts you in a happy and uplifting mood. I also love playing Trance, Hard Dance and Drum and Bass. I love the crowd pleasing melodies in Trance and Hard Dance that just makes you come alive more and Drum and Bass is just so fun to mix.
What are some of the most memorable events you've participated in or streamed?
I would pick playing at Boxed Bar music venue in Leicester, UK where I represented a music label called 'Eternally Hardcore' and it was just a fun night to play alongside great DJs such as Alex Prospect. I've also delivered a lot of online stream events, mostly being on Facebook and Twitch, with the most memorable ones having been the Team Brisk raid trains featuring the S3rl & Brisk back to back DJ sessions.
What does Team Brisk mean to you?
I would say my favourite thing about Team Brisk is how well everyone supports each and the community outside of Team Brisk is just mind blowing as well! I love how everyone works together in the team and helps each other to reach their goals. I've been on Team Brisk for two years now and I I'm one of the earlier members to join, but ever since joining it's just been an awesome experience and I will always be thankful to the team and Brisk himself and will always be there to help out much as i can.
What's your favourite thing about DJing on Twitch?
I would say the community for sure as per the previous question. The support is just awesome sometimes I am overwhelmed! I always love how you can play out so many music genres outside of your own comfort zone and people will always be there for you with support, even it's not their personal preference with music that they would not usually listen to.
What is a challenge you've faced as a DJ/streamer?
Sometimes internet issues get in the way for streaming, but I understand that is a common thing that can happen to all streamers in general. Once again, the community still stick around and wait for you once you have the problems fixed. I'm happy in someways when it happens because you learn more about the technical side of things and you learn how to make your streams better from it and grow your knowledge base.
Do you have any special projects, streams or events you would like to tell us about?
I'm mainly focusing growing my Twitch channel and producing more music, but unfortunately, I can only produce music on a part time basis as I don't always have much available free time. I can see myself streaming on Twitch as a long term proposition as love it so much and it can get very addictive! As I mentioned before, I'm headlining a event in Seattle, Washington which I'm very excited about. My sense of humour gets a little naughty at times, but I still have a heart and just love everyone.
Is there anyone you'd like to shout out and/or thank?
I would like to thank all the Team Brisk members for their incredible support and Briskrisk himself for inviting me on the team. If it was not for Brisk then I would not be where I am today. I would also like to thank the Twitch community as a while and I've met some awesome viewers and DJs that have now become my friends. Hopefully in the future we will party together in real life! I would also like to thank CUNextTuezdae, she is one of the people on Twitch that took me on for lots of her online events.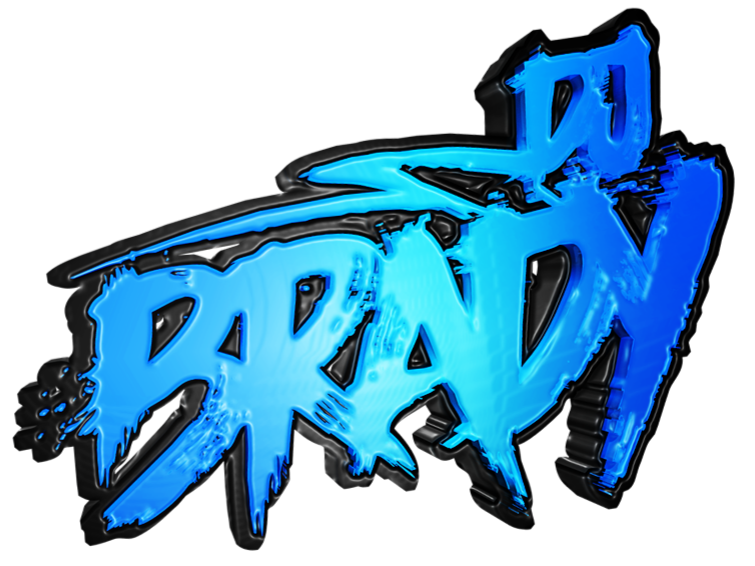 Links:
30 July 2022 BriskAdmin All News News Uncategorized